May 21, 2021
What is Web Design? Why is It Important?
8 Aspects You Should Be Careful About Web Design
Web design is the most common digital marketing network in our age. It is the special design prepared for browsers in order to advertise the persons or institutions. Thanks to a website with a right web design, you can be easily found on the internet and increase your customer potential.
66% of the online consumers prefer a well-designed website rather than a simple and plain one during their 15-minute internet surfing. That's why your website's design is an important part of your online marketing entity. Because the more your web design is professional, the more it becomes interesting and evocatory for consumers.
In order to create a better web design for your website, you need to understand its importance.
First Impression
Your customers form their first impressions about your business when they visit your website. They start judging you and your firm instantly. Thus, it is essential to produce a positive effect in these couple seconds. If your website is demoded and lack of taste, your business will leave a negative impact on your potential customers because these customers tend to check out your website when they consider it as unglamourous. Your web design will affect the perception of your customers regarding your brand. For this reason, a well-designed website will help you to keep the visitors in-site.
Search Engine Optimization
If your website is not created with a SEO-friendly infrastructure, then it is doomed to be a website visited by only your surroundings. Yet, the main reason for a website is to provide an easy access to your services for new and existing customers. Simply, your website coding should be SEO-friendly. In order to maintain it, you can work with professional web design agencies or use some tools that can detect whether your current website is proper for SEO.
Mobile Design
More than 5 billion people access in the internet via their mobile devices worldwide. For this reason, you should give the necessary value to your website's mobile design and optimization. If your web design can adapt to any kind of technological devices used by online consumers, in other words if you have a responsive web design (RWD), it will increase your sales and customer retention for sure.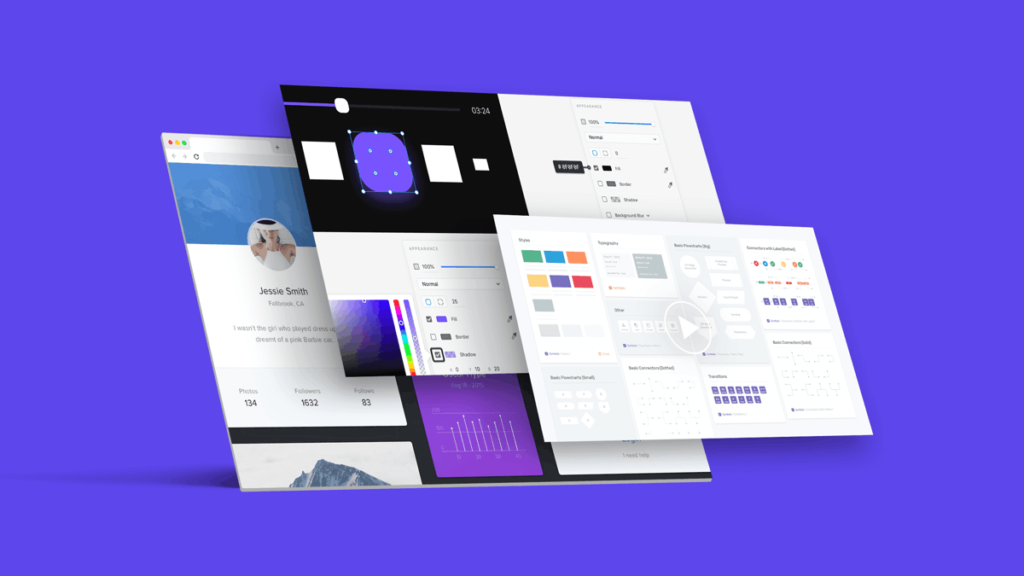 Speed
Another issue which seems important both for search engines and user experience is website speed. Nothing is more annoying than a slow loading duration while surfing online. If your website takes minutes, or even more than 15 seconds to load, it will surely cause you to lose many potential customers.
Security
As the technology develops, new and improved security risks threaten your website's integrity. You need to protect your website and your visitors from vicious software, viruses and hackers. In order to decrease browser-based threat potentials, you should consider security features involved in your website's frame and web design. Your website should always be up to date so that you can assure your visitors a risk-free in-site roaming. This kind of assurance will keep your visitors on your website longer and provide an opportunity for potential sales.
Color Palette
The first place a visitor looks at when they proceed to your website is the header because of our habits. Visitors would love to be easily directed via headlines, images or links to find what they are looking for. That's why you should make your web design in a way that your logo and your business title is seen on top of your screen. While designing your website you should be careful about the colors you will use. It is important to choose background and font colors which will not strain the eyes and make it easy to read. You should also avoid using too many colors and drift away the colors of your logo.
Original Content
One of the biggest mistakes while creating a web design is to copy-paste the contents. You should create your own unique contents for the explanations and information on your website and be sure that these contents are grammatical. The quality of the contents and the keywords used in them affect your website's rating on search engines. Rather than a focus to give information, you should create your contents to reflect the originality of your brand. Don't forget that copied contents will harm your website regarding search engines and user experience, and they can even lead to severe penalties from search engines, such as removal of your website from search engine results.
Images
You should care about the images and videos on your website. You cannot compromise the quality of the images; you should use them of the best quality. The extensions (PNG, JPG, GIF) are also important as they should be viewed on any type of technological devices. Pixel, blur, color difference issues will make your website unreliable. You should also know that everything on your website is considered as intellectual property and subject to copyright laws. If you are going to use images that belong to somebody else you should obtain permission to use them on your own website, or else; you can face a pecuniary punishment if they are protected with copyright. In order to prevent from such laws and penalties, try to use your own images.