June 1, 2021
Social Media Management
What is Social Media Management?
If you aim to manage the social media accounts of your business or someone else's brand, you need to wholly understand what social media management is. First thing to know is that there is a huge difference between using and managing social media. Being a good social media user does not mean that you can also be a successful social media manager. Social media management is a field of specialty which requires professional knowledge and experience.
Social media management is the area that determines how to use virtual pages and accounts, which tactics should be followed, which solutions should be brought and how to organize brand advertising and management. Social media managers carry out all of the above in an orderly and harmonized manger. Don't forget that the importance of social media in our lives is very strong, thus; social media management is getting more and more essential for brands and businesses.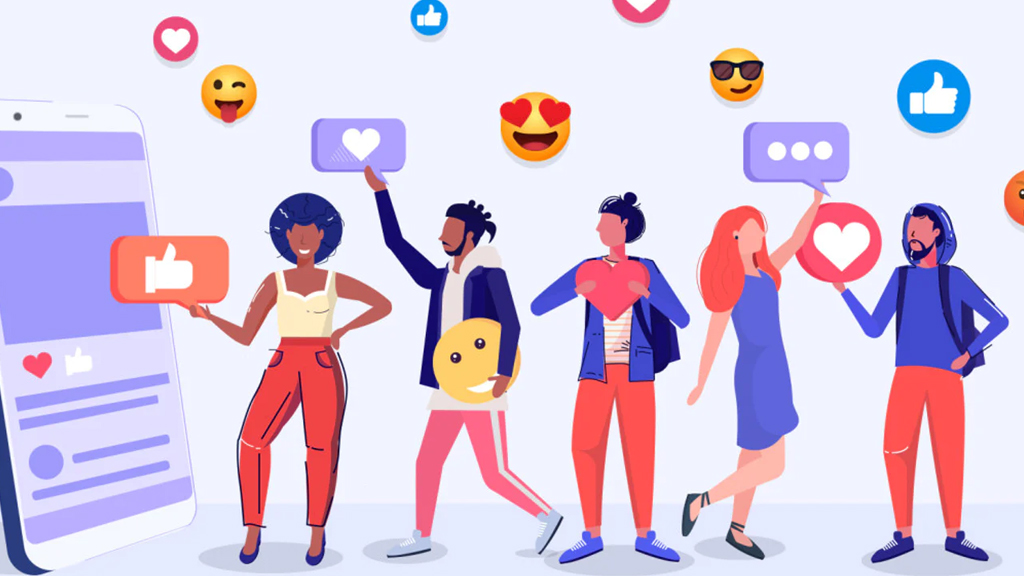 How to manage social media?
Decide on a plan and strategy
Strategic planning on social media is a subject which should be specified according to each and every firm's or brand's target group. One of the most important aspects in managing digital works is the compliance between demands and targets. Therefore, the first thing to do before starting social media management is to find out the brand's target audience, analyze its powers and weaknesses in the sector, create a brand language, decide on its content management and theme and determine its improvable directions, targets and focuses. You need to know the age range, gender and fields of interest of the determined target audience. You can even conduct some mini surveys in order to acquire more detailed information. In this way, you can share post which can be found more attractive by your target audience on social media platforms. You can even go further and prepare surprises for your target audience by congratulating them on their birthday or granting them a discount on their special days. Following these steps before starting a social media management will increase your success in the area as you know the most important features of the brand you are going to work on.
Competitor Analysis
Analyzing is almost everything in this specialty. You need to find the competitors of the brand you are working on. Who are the competitors? Which strategies do they use for their social media management? How do they position themselves? Which brand do they collaborate with? What includes in their content management? How do they communicate with their followers? Etc. You should find answers for these questions in order to fully know about them. Find out which platforms they use and how often they share posts. After answering the questions, you should turn this data into something applicable for your brand. You can determine your pros and const and use this info well on social media. Remember that when you do a competitor analysis once, it will not be valid forever. You need to create a routine for analysis and do current research. While being at the heels of your competitors, do not become a copycat. Always try to privatize your brand and create unique contents in order to make your brand original.
Content Management
A Qualified social media management will also help the brand to rank on the top lines of search engines. In order to succeed, your contents should be unique and understandable. For this reason, content management is one of the keystones in social media management. While creating contents, you need to do a content planning, develop content options compatible with the followers and target audience of the brand, use alternatives such as videos, infographics and animations, become prominent with authentic and matchless designs, follow innovative trends that can attract the customers' attentions, share interactive contents such as quizzes, surveys and giveaways.
Visuals, Texts and Design
Don't forget that design and text in social media management is quite significant for branding. You should go for the designs and text convenient for the spirit of the brand. You should have a style according to the rand. The texts should give the aimed message in a short but emphasized manner. Remember that each content on social media gives information while advertise the products and services at the same time. Try to understand if the style you use in your designs are compatible with your target audience.
Ad Planning
One of the most profitable features in social media management is digital ad planning. This step gives your posts an opportunity to be more than a post. Using a right ad planning strategy has the potential to come back to you as brand recognition or increased sales. Decide on the post you want to highlight and do it regularly in order to increase interaction on your social media accounts. Read through your analysis and remember your targets, then make your ad planning accordingly.
Analysis
An analysis which includes the interactions of the posts shared on social media platforms will provide an advantage to specify the targets that should be developed for the next weeks or months. Thus, making and analysis and forming a report especially on a weekly basis will become the first step for a successful social media management and a well-thought management plan.