May 8, 2021
Succeed in E-Commerce SEO!
E-commerce is a sector which has a quite high volume. Regardless of the size of your business, it has become obligatory for a businessperson to have an e-commerce website.
Thus, they need to put traditional marketing methods to one side and develop their brands through online marketing strategies. One of these strategies that should not be ruled out is of course Search Engine Optimization, a.k.a. SEO. SEO basically consists of several adjustments that enable search engines to browse websites in an easier way. SEO which is used to bring more success to e-commerce firms provide these firms' websites to take place on the top of the search results. In that way, the users can access the firm easily.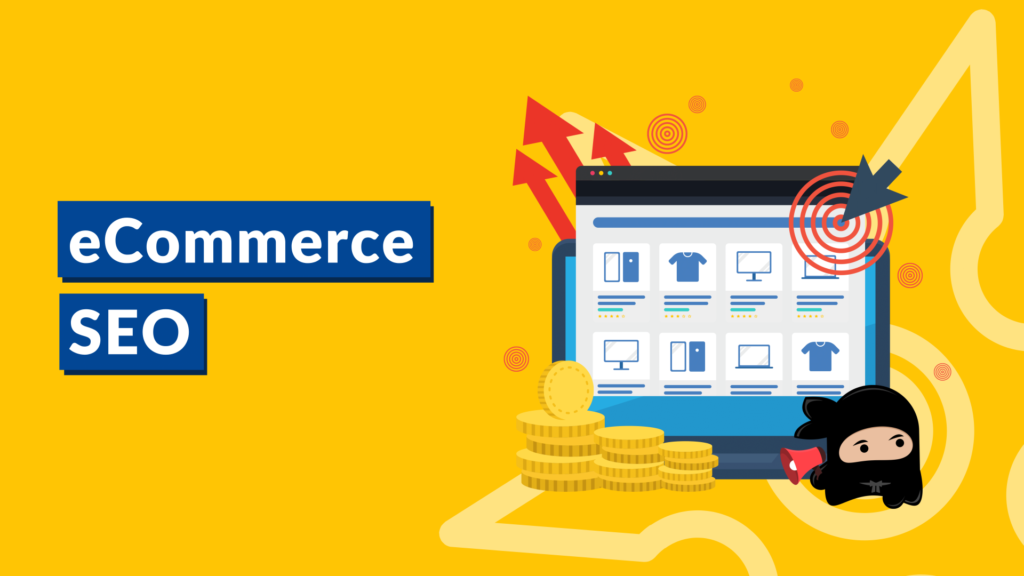 How do you succeed in SEO work?
Understand the importance of Keywords
The keywords used on the e-commerce websites (both on the home page and the product page) underlie the SEO technique. When a word or word group is searched, search engines focus on finding the most suitable content by browsing millions of websites. That's why it is crucial to find out the words or word groups which are appropriate for the sector in which you want to do business and are searched the most on search engines, and give them a place on your e-commerce website so that you can increase its service rate.  As long as you determine these words before establishing your business, you can manage your works successfully and see your e-commerce website on Google searches in a short time.
Know your competitors
While doing a keyword research, you need to avoid the keywords that are used by your competitor e-commerce websites. This rule applies especially to the websites which have started its SEO works recently because the competitor e-commerce websites whose traffics are already high will be on the top lines in the search engine results. Thus, the users will obviously click on these websites. If you want more clicks on your website, then you need to determine your keywords with more unique and new contents without challenging your big competitors. Copying contents from other sources will have a negative effect on your SEO. Consider that a product on your e-commerce website is also on hundreds of e-commerce websites on the internet. If your product descriptions and details are matchless, it will put you forward regarding SEO.
Choose your images well
The images for the products on your e-commerce website are the items seen by your visitors the first. If possible, put more than one image for your product from different angles so that you can raise the purchase possibility of your product. Once a consumer who is willing to purchase a product keeps the price and trust issues straight on their mind, they will shop from the website on which they obtain the most clear and detailed information. The images which show every angle of your product, and even its usage areas, will earn you more potential customers. Remember that these images can also benefit you on the Google Images searches. You can attract attention of new customers through your delicate product visuals.
Add videos
Product introductory videos can be published on the most common video sharing sites like YouTube and these videos' link can be added to the website. In this way, the recognition of the product increases and contributes to your marketing activities. Publishing product video can also bring your SEO a huge success as we come across video links on the top lines of search results.
Be careful while establishing your e-commerce website
As your store is your website, you need to be careful about the code configuration and URL. A clean code is always perceived better by Google. You need to choose the code configurations that Google spiers can easily understand and interpret. Determine how you wish each product, category and content on your website to be seen on the browser's address line. The appearance of the category or the brand on the URL should be decided according to its importance. You may need to get help from a professional for these URLs and codes.
Speed is what you need
 Website speed is one of the most effective factors for e-commerce websites. A slow site means a bad user experience, and a bad user experience results in low sales. The fast loading of your website's pages can bring them to front row in search engines' result pages. You can make a website speed integration via Google Analytics. There are also some tools to allow you to see your website's speed score such as WebSite Auditor, GTMetrix or Google PageSpeed Insights. You can also increase your website speed by demagnifying your images or adjusting the content to be seen as visitors scroll down.
Provide Mobile Support
Did you know that Google's 50% search traffic comes from mobile and 60% of the consumers use their mobile devices while purchasing? Thus, you cannot ignore this big mas if you have or will have an e-commerce business. As in the site speed, providing a bad user experience on mobile devices will also have a negative effect on your sales and decrease your rating on search result pages. You have 3 options for mobile compatibility; these are:
responsive design- it inquires easily adapts to tablets, mobile phones and desktop devices, it is easily applied and affordable; however, can lower the speed on mobile devices while opening big pages for desktop devices.
Dynamic design- it can change the display automatically by finding out via where the user on your website access. It provides the best mobile experience but it comes with a high cost and a complex structure.
Mobile website- it requires a separate website for mobile users. You can increase mobile user experience by establishing a different mobile website but it is also an expensive and complex option.
Customer Comments and Ratings
 Many customers read other customers' comments before purchasing a product. For this reason, providing your customers the opportunity of reviewing and commenting about your products may contribute to your customer retention and sales. Don't forget that it will also help your SEO strategy since each comment means another content and the more you receive comments on your website the more your e-commerce website will be fed with contents and the more it will be seen on the top lines of search engine results.